Jacobs plans spinoff of government services business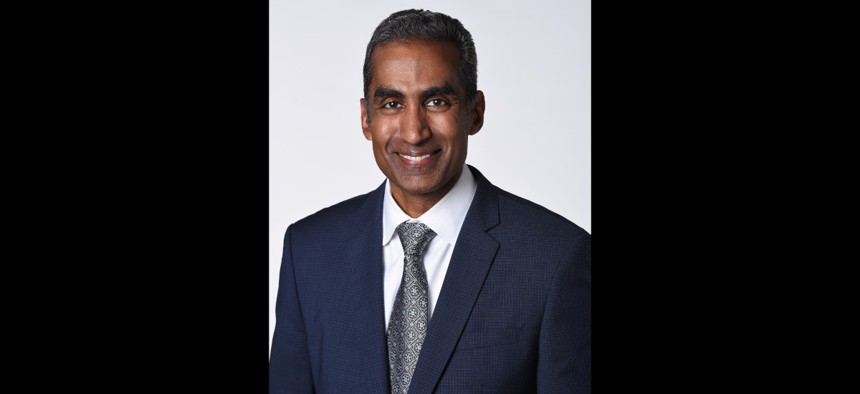 The federal market is poised to get a new independent, publicly traded company thanks to Jacobs' decision to spin out the bulk of its $4.4 billion government services business.
Jacobs has given much attention and resources over the past decade to build its government services business and by doing so, shed its longstanding engineering-and-construction identity.
Now the technology services business is poised to become the government services market's next independent, publicly traded company after Jacobs' board approved a plan to spin it off. Jacobs is currently calling the services business Critical Mission Solutions. 
Dallas-headquartered Jacobs expects to complete the separation in the second half of its 2024 fiscal year, which ends on Oct. 31, 2024. Jacobs' fiscal year runs concurrent with the federal fiscal year.
We will have a lot of time in the coming months to learn more about what Critical Mission Solutions will be on its own, including a name and strategy. Jacobs did say that its president Steve Arnette will continue to lead the business, a position he started in the spring of 2022.
But let's hear Jacobs' explanation for why it is going down this path after years of investment and work to become a major government services provider, including acquisitions and a few takeaway contract wins from other companies.
Where both companies are going
During Jacobs' fiscal second quarter earnings call Tuesday, CEO Bob Pragada told investors that the company is looking to gain greater focus on its critical infrastructure, sustainability and advanced portfolios.
Pragada cited data, technology and consulting as among the core service lines Jacobs wants to be a leader in for its client sets.
Those are some of the main themes Pragada and other members of Jacobs' executive team have cited as shaping the company's current three-year strategy, both in a March 2022 general overview for investors and fiscal fourth quarter earnings call in November.
Jacobs' idea behind the separation is to give both itself and the new Critical Mission Solutions company the kind of capital investments and allocation models they need individually to pursue growth and profitability in a manner that is more difficult for them today.
But analysts on the call wanted to know (and they asked) why Jacobs decided now is the time to do this, given that to them it feels so soon after the company rolled out the current iteration of its strategy with the Critical Mission Solutions business as a part of it.
"We're constantly looking at our portfolio and doing an evaluation on how we're executing externally with our clients and the effect it's having advancing our strategy," Pragada said. "To reflect back on where we were before, I don't think we're doing anything that's different from what we articulated in our strategy, and so we feel confident in the decision that we made today."
A look under both hoods
The Critical Mission Solutions business generated $4.4 billion in revenue during Jacobs' most recent fiscal year on an operating margin of 8%. After the spinoff, Jacobs expects $10.5 billion in annual revenue on a 12% operating margin for its fiscal 2022. Jacobs has more than 60,000 employees and the Critical Mission Solutions workforce stands at 16,000.
It is worth noting that based on figures from Jacobs' fiscal 2022 annual report, the company will still have some U.S. government business after the separation.
Approximately 31% of the company's overall fiscal 2022 revenue was from U.S. federal agencies, or around $4.6 billion. CMS generated approximately 73% of its sales during that period from U.S. federal agencies, or around $3.7 billion. CMS also works with international government customers.
The Critical Mission Solutions' backlog stood at $8.1 billion as of the quarter's end on March 31. Jacobs' most recent 10-Q filing touts new business awards from space and nuclear remediation programs as having offset slower growth among defense agencies.
Jacobs will retain the divergent solutions segment it stood up in March 2022. The company created that unit as a hub for developing digital technologies and other solutions for government and infrastructure clients.
In February, that unit's vice president of strategy John Karabias joined our WT 360 podcast to explain how the team works across the company and its role in the overall vision.
What comes next
Pragada said Jacobs plans to maintain a relationship with the Critical Mission Solutions business post-spin that will include an "ability to work together, collaborate and partner for the benefit of our client." Jacobs does the same with another business it previously divested, Pragada added.
Regarding the decision to spinoff Critical Mission Solutions versus finding a buyer of it, chief financial officer Kevin Berryman said Jacobs looked at several options, but decided a separation was the best path forward because that would be a more tax-efficient way to unlock greater shareholder value.
However, Jacobs is a public company and Critical Mission Solutions is poised to be one as this plan progresses. Both facts mean Jacobs cannot ignore any potential inbound interest from another party regarding a large, strategic transaction involving the Critical Mission Solutions business.
"As we go through the process and determine if we get any additional facts or circumstances that could change that, we'll consider that because we are ultimately interested in ensuring that we maximize shareholder value," Berryman said.