BAE moves to make its tech partnership net reach further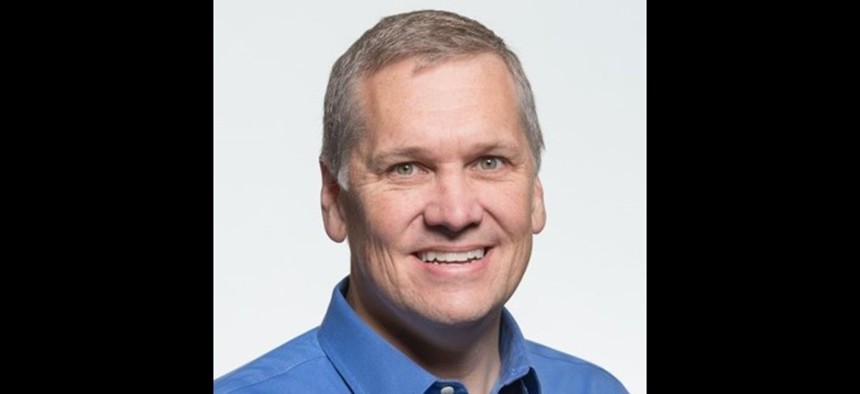 Company No. 24 on our 2023 Top 100 rankings has put a more formal structure around the teaming function of its strategy.
Teaming is what makes the entire public sector ecosystem go forward and for the federal contractors within it, that means collaborations and capability exchanges for their government customers' largest programs.
BAE Systems Inc. — the British defense giant's U.S. subsidiary often referred to internally as "Inc" — regularly works with its industry peers on those efforts as a subcontractor and in the prime role. For the programs it is the lead on, BAE brings in small and midsized contractors as part of the team that can fill a specialist role.
Falls Church, Virginia-headquartered BAE Systems Inc. ranks at No. 24 on our 2023 Top 100 with $1.7 billion in unclassified prime contract obligations.
Then there is the other major leg of BAE's partnership approach that involves looking outside of the network of companies with prime government contracts. That often leads BAE to commercial technology outfits of all shapes and sizes, ranging from the global players to emerging firms looking for a way into the federal market.
"Our customers are under a very challenging dynamic: problems need to be solved with urgency. And so if you're going to say that I need to bring innovation at the time of need, and some of these things are massive in scale, no one organization can be the best at everything," said Peder Jungck, vice president and general manager for intelligence solutions at BAE Systems Inc.'s intelligence and security segment.
The Inc. enterprise internally refers to that segment as "I&S," which is where the bulk of the company's software and systems integration work resides. Over several years, I&S has been at work in rewiring itself to embrace that partnership aspect and reinvent what it means to be a federal technology integrator.
Jungck said the I&S team's approach of having its partnership nets out there for big companies and small helps keep tabs on where much of today's innovation is taking place, which can lead to BAE being in essence a funnel for those technologies into the government.
"As the need comes, and they've got it and you are the easiest path — the best partner to help them get there, to be able to bring that to the need — that's a unique role we saw we could be," Jungck said. "That's how we think we'll best service that community."
BAE put a more formal structure around the partnership leg of its strategy in late May, when the company unveiled its Mission Advantage initiative that has three main areas of focus: digital modernization, advanced mission engineering and so-called "dual-use" technologies that can be scaled for government adoption.
I&S views the Mission Advantage initiative as also expanding its systems integration capabilities in areas such as advanced radar, cybersecurity, digital engineering, and modeling and simulation.
"The net's got to go larger, the net's got to go bigger to those that we haven't had direct engagement with," Jungck said. "We just wanted to spell it out and say 'We're collecting up what's out there, helping you align with the needs of the customers, we'll accelerate you, we'll enable you.'
"We have a disruptive model, we believe, in how we partner, how we are an enabler, and we just hadn't characterized that from what we saw our existing partners really valued, and that was why we really wanted to launch that," Jungck said.
A cursory look at the website for Mission Advantage shows the logos of many recognizable name brands in global commercial technology. Those include the major hyperscale cloud infrastructure providers, artificial intelligence product makers and others in the Fortune 500 realm.
But as Jungck signaled earlier, BAE knows the innovation landscape goes much further beyond the companies with that name recognition and therefore need little introduction as to who they are.
Jungck said BAE's goal through Mission Advantage is to make it easy for companies in the startup and emerging categories to find a systems integrator in the market that has all the needed security clearances, accreditations and contract vehicles.
Those companies can then focus their energy and resources on making the products that get scaled up and integrated into federal environments.
"Let's just make this quick and easy because that's what our customers want," Jungck said. "That's where we've tried to make it easy of 'Who do you call? How do you connect?' We've got a customer, let's just make it happen, but more so make it happen at the time of need, as opposed to making a whole bunch of people jump through a ton of hoops ahead of time."
A future episode of our WT 360 podcast will have the full conversation with Peder Jungck that includes his views on the evolution of the federal technology integrator, the art of tech scouting, data management trends across government and how the intelligence and security segment works with BAE's FAST Labs advanced research organization.